About Us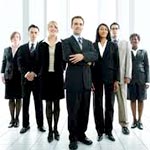 V. S. Associates is a renowned real estate firm in Haryana. As a prominent Real Estate Agent and Builder in Sonepat, we offer the best quality range of services for Residential, Commercial, Industrial and Agricultural properties. We specialize in providing the services of Property Buying, Property Selling, Property Rental, Paying Guest and Property Lease, Real Estate Consultant, Builder and Developer, Building Construction, Shed construction, Property Legal Advisor and Property Loan Consultant.

We are a leading privately-owned, full-service real estate company based in Kundli, Sonepat with a strong track record of more than two decades. Established in 1983 as a small business concern, V. S. Associates gradually was built up into a fairly strong company in the field of real estate by the company's CEO, Mr. Vijay Singh. We had tasted success quite early in our career, under the strategic guidance and intelligent leadership of our dynamic CEO and mentor, Mr. Vijay Singh.

We give advice on real estate investment and property management services and help in procuring the best land deals for other well-known builders like TDI, Omaxe, Parsvnath, Tulip etc. Our in-depth knowledge of the local real estate market and extensive experience in the real estate world gives us the necessary knowledge and skills to meet your specific objectives.